How do I work out which keywords to use?
Ask Your Existing Customers
If you're like most businesses, you will be speaking to customers on a daily basis. Just ask your customers "what would you type into Google to find a product or service like mine?". Dont say "what would you type into Google to find my business".

You have to be clear here, often the customer will just say the name of your company. Whilst that may be correct, we are looking for people who use your products and services but don't know about your company. So you really want to know what they would type in to find a product or service like yours. Simple and effective. Ask five people and you have the start of your answer.

Now you can do your research on what keywords to optimise on your website.
Keyword PLanner and Research
​​For too long keywords were assembled by guess work which rarely produces results. We prefer a more scientific approach. See what keywords people actually use to find products and services like yours. See how many people search for the chosen keywords each month or even for the whole year. Check
what keywords your competitors are targeting
and build a comprehensive list of keywords that drive real traffic.
Simply enter your best guess for
keywords
about your products and services into our
keyword planner
. This intelligent tool will then assemble a smart list of
relevant search keywords
and
phrases
for your target audience, along with l
ocal and global monthly search counts
. Your target keyword list is the foundation of the
keyword phrases
for your
site optimisation
. Single keywords are highly competitive - in fact so competitive that it is unrealistic to expect that your Web pages can score at the top of the search results for a single keyword search. Always enter multiple keywords into the
keyword planner
.
Simple Steps for Proven Results with the Keyword Planner
Enter Keywords into our
Keywords Planner.

Click search and review the counts
of searches for the keywords entered.

Check the recommendations for
alternative keywords and compare results
, sort the results by Google Local Search column to see the results for your area.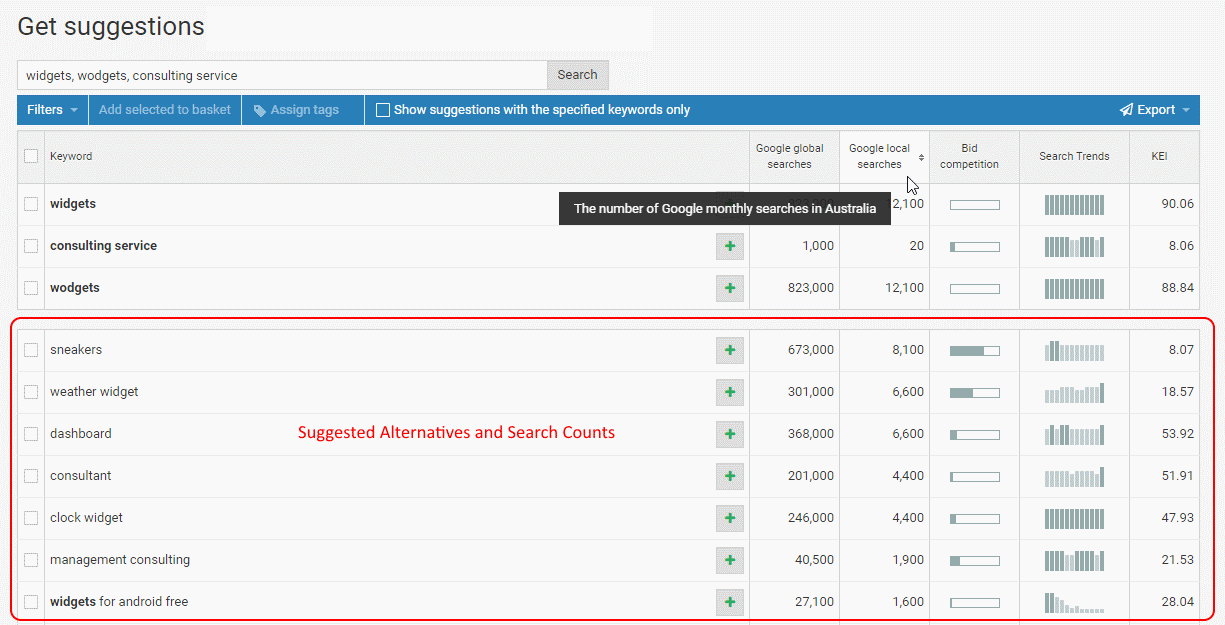 Add the best selections to your
keyword baske
t. The
keyword basket
is then used to track the ranking of your site, produce optimisation reports and helps you focus on the keywords that matter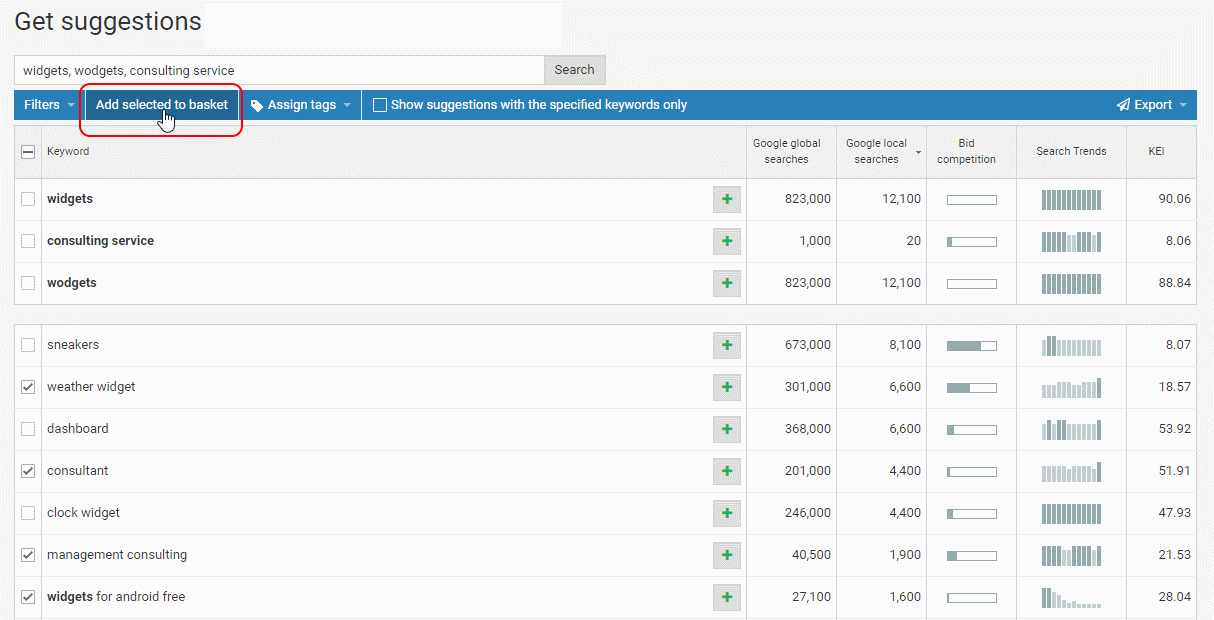 Now move on to
Review and Track Your Ranking
.