​Your current site rank cannot be determined by running a search query in your own browser at home or at the office. Searching for your own site this way will not give you accurate tracking results. The results displayed in your own browser are adjusted based on your search history. As you likely regularly search for your own site and keywords, the results will be skewed towards your own site always appearing higher in the results than in reality to a stranger. To accurately check your current ranking, you will need to use a specialised tool like our
SelfServiceSEO platform
.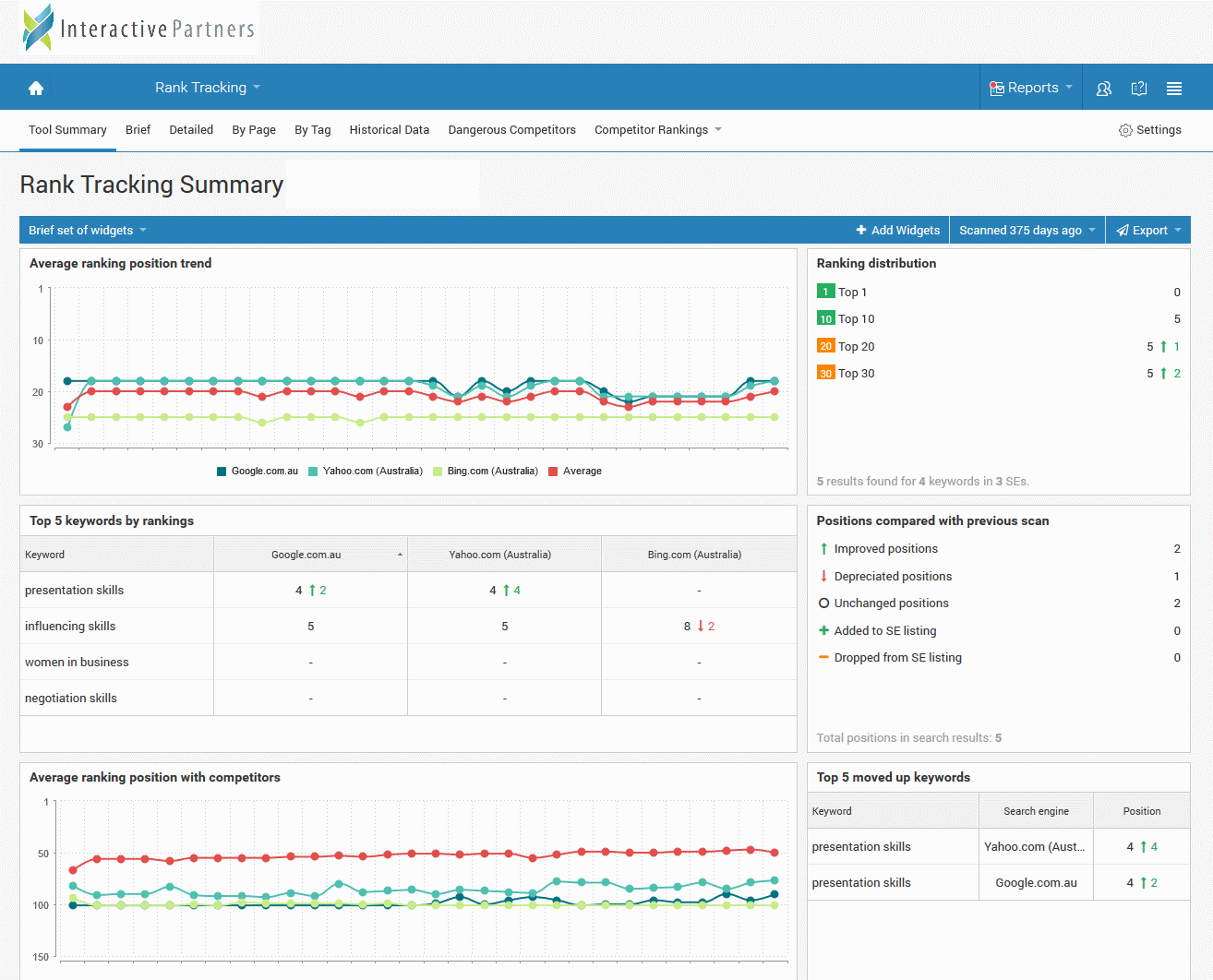 search Ranking and keywords
Our network of servers will accurately check your site ranking acting like an anonymous visitor who has never used your keywords or your domain. Easily track your site and your competitors' domains and see exactly where they appear in the search results. Watch your ranking improve as you implement our recommendations.

Simply enter your website and do a quick scan. Self Service SEO Ranking Tool shows the detailed historical data including:

Your average site position
Site position by keyword
Site compared to competitor domains
Individual Page Positions
Over time, compare position of each page to previous results
Compare your ranking against your competitors
---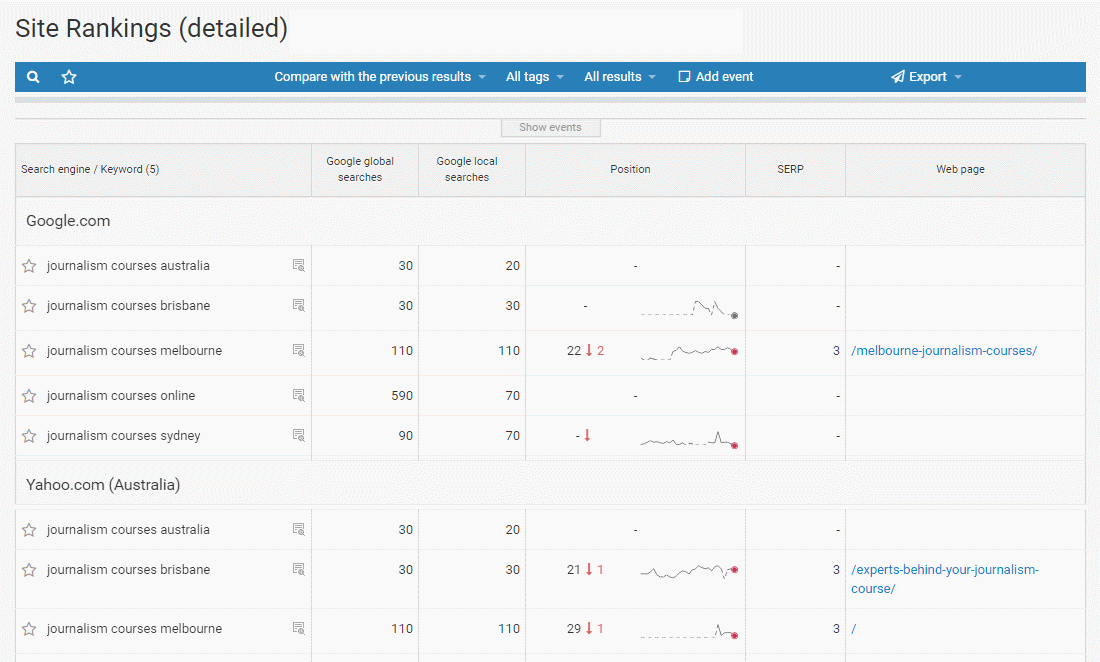 Detailed Ranking by Keyword
Review which keywords are ranking and their movements.
Determine which pages rank and which need a bit more help.
See at a glance keyword vs search engine position and search counts.

---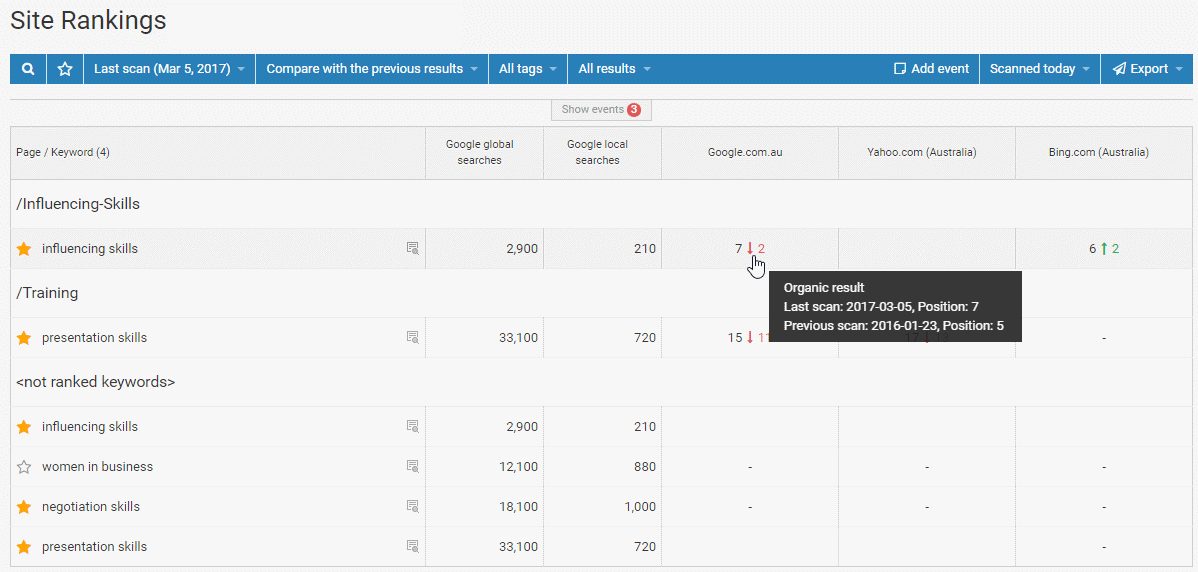 Detailed ranking by page
See which pages rank, and their position.
See page movement over time
Review position changes as they happen
Compare different search engines
---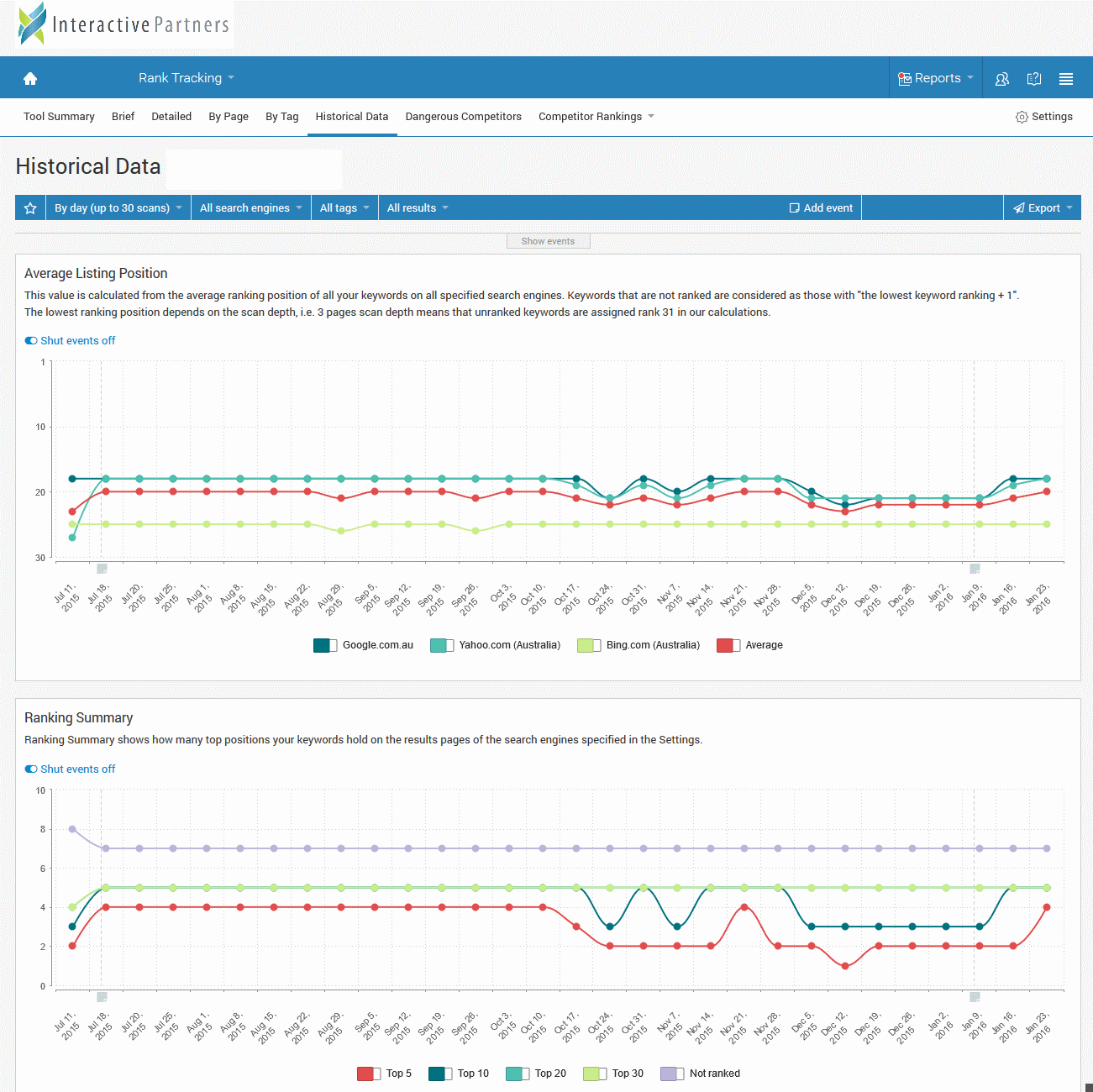 historical data
Measure your ranking over time and see movement as it happens.
Review peaks and troughs in your ranking
Check your top positions for effective Search Optimisation
---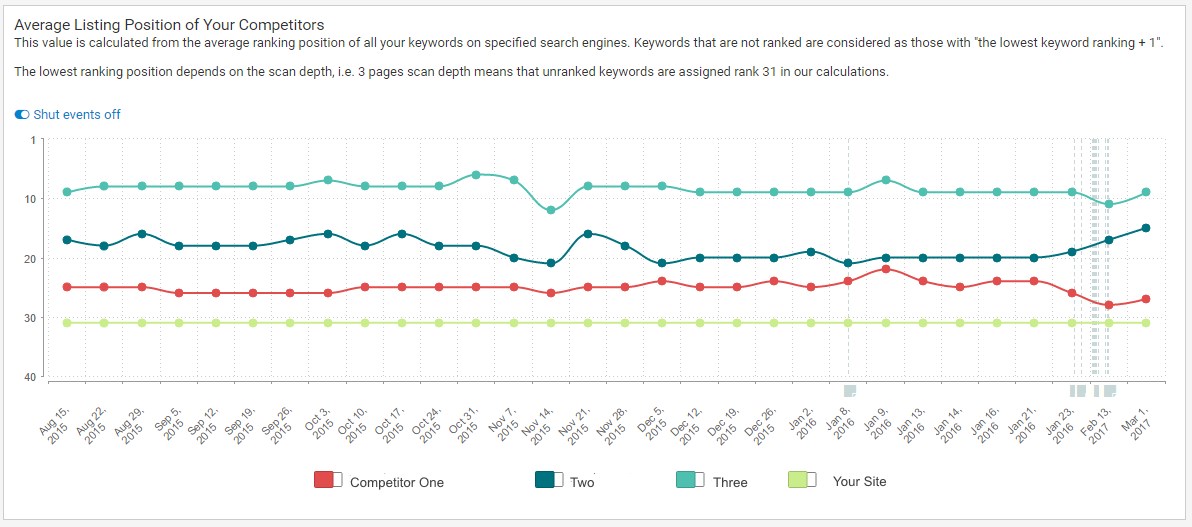 Competitor Ranking
How effective is your site compared to your competitor?
Who is doing the best job by keyword?
Extensive competitor ranking analysis to keep you in touch and in front of your competitors
---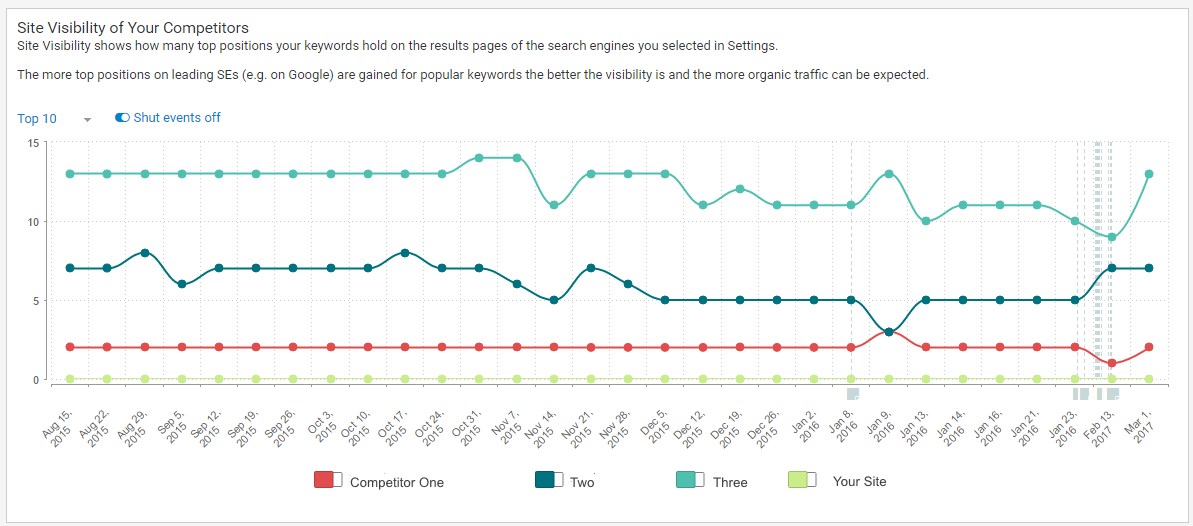 Competitor VISIBILITY
Who has the best SEO visibility?
More visibility means more traffic and more leads
Compare top 10 rankings across multiple competitors